Medal Collection
|
Surname Search
|
Surname A-Z
|
Men called Brown
George Brown
Biography | Medals | Citation

|

Glossary
Biography
Born in Stockton in 1898, he enlisted in the 12th(Service) Battalion DLI and was awarded the Distinguished Conduct Medal in Italy on 27 October 1918 when 12 DLI crossed the River Piave under heavy Austrian fire only to be held up by wire.
Soldiers tried to cut the wire but were all killed or wounded. Private Brown, who had already been wounded, then ran forward to help. He was again wounded but worked on under intense fire until a gap was cut. As the Battalion passed through the gap, he collapsed.
George Brown survived his wounds and worked in the hotel trade after the war. He died in Newcastle in 1949.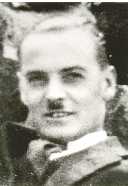 Return to DLI Collections home page.